Join our waitlist for the 2023-2024 school year!
Read below for more information
We are currently fully enrolled for the 2023-2024 school year. In our experience, enrollment fluctuates throughout the school year, so even if you are not currently enrolled, there is still a chance of getting in! If you are interested in our program, we strongly encourage you to follow the instructions below to be added to the waitlist. Keep in mind that you can add yourself to the waitlist for more than one class option (i.e. 2, 3, or 5 day/week classes). We will be in touch if a spot opens up.
To join our waitlist:
1.) Click here and select your desired class schedule.
2.) It will direct you to a class page with more information. Click "register here" or "add to waitlist" to continue.
3.) You will be asked to create a Jumbula account with an email address and password. (This account will be used to fill out required forms and pay tuition.)
4.) You will then fill out a registration form, and sign our risk waiver.
6.) Finally, you will reach a check out page. If you are enrolling, you will complete your payment for September tuition and receive a confirmation email. If you are adding yourself to a waitlist, once you see the checkout page, there is nothing else you need to do! You will be in our system as soon as you see the check out page. You will not receive a confirmation email when adding yourself to a waitlist. You will not need to pay anything at this time! We do not charge an application fee.
Note that you can add yourself to the list for more than one class option! In fact, if your family's schedule has flexibility and more than one option will work for you, we encourage you to sign up for as many as you can. The more options you have, the more likely you will be selected, as our enrollment is a bit of a puzzle with all of the schedule options!
Continue checking your email (and spam folder) as enrollment does fluctuate and we will likely reach out about openings!
Feel free to reach out if you have any questions or trouble navigating our enrollment system!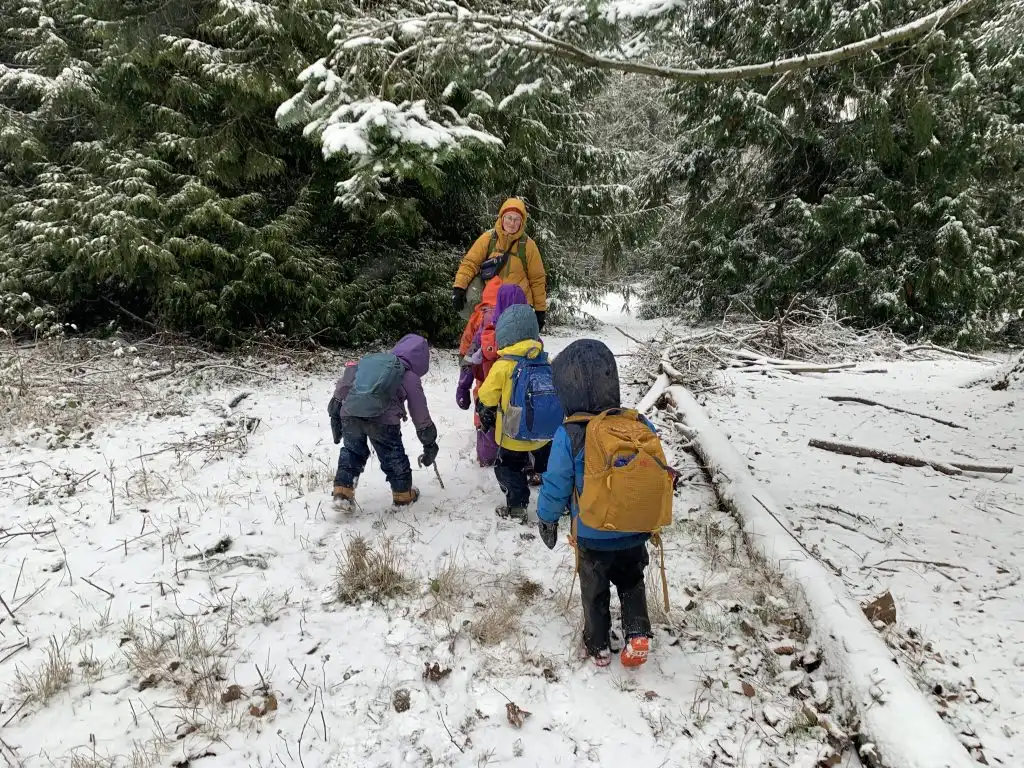 Eligibility Requirements
To be eligible for our program, students must be between the ages of 3-5 by September 1st of that school year, and must be "potty confident."
"Potty confident" means that your child wears regular underwear during the day, is able to recognize when they need to use the bathroom, takes their layers on and off, etc. The outdoor preschool learning environment can be challenging for developing potty skills. Added variables include: managing multiple layers, being distracted by playing with peers, a new environment and composting toilet, etc. The added stress of bathroom related needs and frequent accidents at school can be a significant barrier to other learning for little ones. That is why we require that students are consistently demonstrating "potty confidence" at home so that there is a strong foundation to build these new (outdoor preschool specific) potty skills upon.
Some things to ask yourself might be: Does my child pull down their layers on their own? Does my child know when they need to go to the bathroom or do I need to give them frequent reminders? Does my child wipe themselves independently? Is my child no longer having frequent accidents (multiple times a week)?
Since kiddos this age are changing a lot from month to month, parents are often working on these skills at home leading up to the school year, letting us know if their kiddo is not quite ready and they need to withdraw before the school year starts.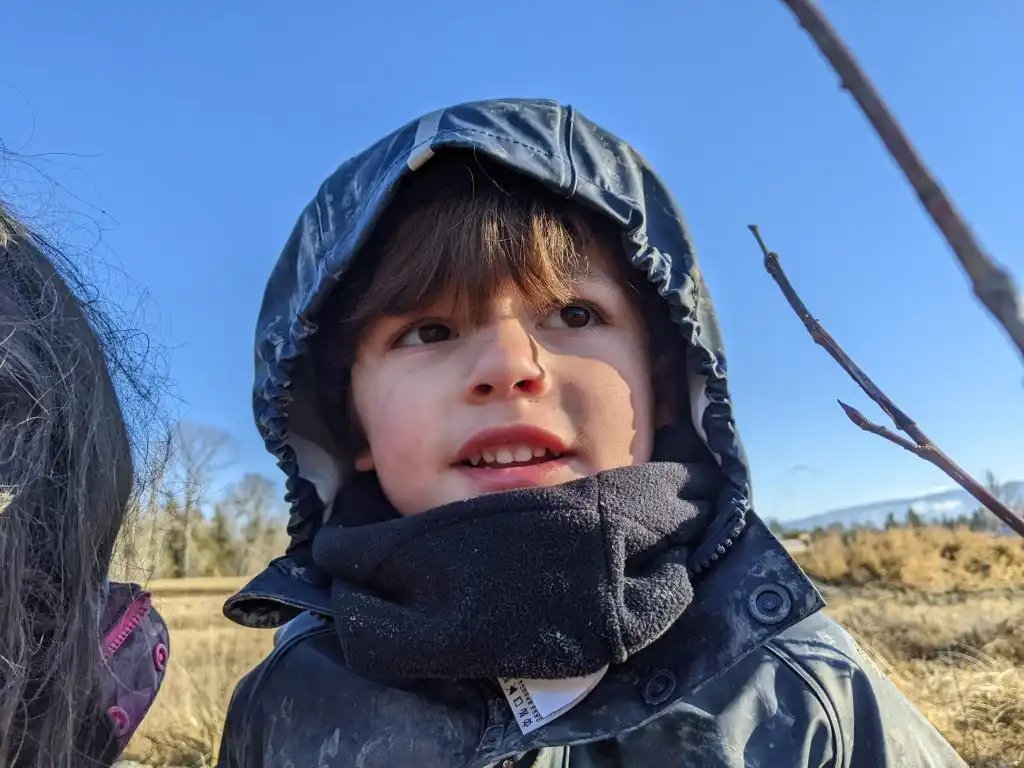 Financial Assistance
Families enrolled in our program will be eligible to apply for tuition subsidies from the state (restrictions apply- click here for more details), or financial assistance directly from us. Indicate on your enrollment form that you are in need of financial assistance, and once we have a more clear picture of how much we can offer we will reach out!
We are also excited to announce that we are piloting a "Tuition +" system this year, in which families can opt into adding a $10/$20/$30 monthly donation to their tuition to support our financial assistance program. In the past, we have relied upon grants and donations to increase the small amount of financial assistance we can allocate in our budget; but due to the inconsistency of grants and the limitations of a small school budget, we need to diversify our avenues for financial equity. We are hopeful that the Tuition + program will help increase our capacity to provide equitable options for more families!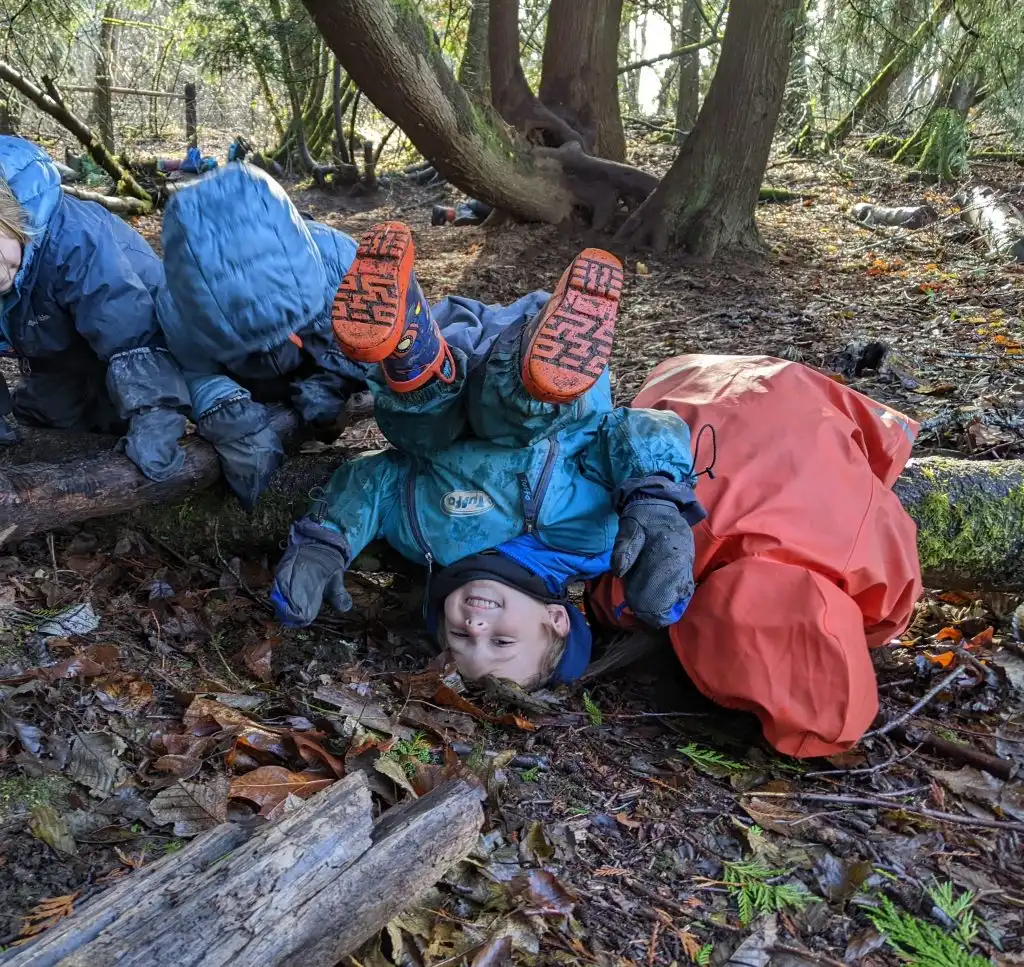 Tuition Rates for the 2023-2024 School Year
The 2023-2024 school year will be September 5th-June 30th (we generally follow Bellingham school district breaks & holidays). All classes will take place from 8:30 AM-1:30 PM and will have a student to teacher ratio of 4:1 (12 students and 3 teachers).
Tuition is used to cover insurance costs, classroom supplies and maintenance, planning time for curriculum development and family communication/support, and paying teachers a living wage.
| | | |
| --- | --- | --- |
| Days | Total Monthly Cost | Total Yearly Cost |
| 5 days/week Mon-Fri | $957 | $9570 |
| 4 days/week Mon-Thu | $765 | $7650 |
| 3 days/week Mon/Wed/Fri | $574 | $5740 |
| 3 days/week Tue/Thu/Fri | $574 | $5740 |
| 2 days/week Mon/Wed | $383 | $3830 |
| 2 days/week Tue/Thu | $383 | $3830 |
The tuition rates listed are due on the first of each month. We do not charge any additional application, registration, or supply fees, however we do require payment of September tuition as a deposit to confirm registration. Note: If multiple siblings are enrolled, a 5% discount will be applied to each students' tuition.
Additional Costs & Required Gear
We acknowledge that providing gear for your child to be safe and comfortable outdoors year round can be a significant added cost. This gear includes rain pants, rain jacket, waterproof boots, warm layers, hats and gloves, etc. If finding or providing gear for your child is a barrier for your family to participate in our program, please reach out to us. We can provide more information/recommendations, and we also have a limited amount of outdoor clothing that we can loan out on an as-needed basis. We are also now selling wholesale, discounted rain shell mittens and have partnerships with kids outdoor gear companies for other discounts!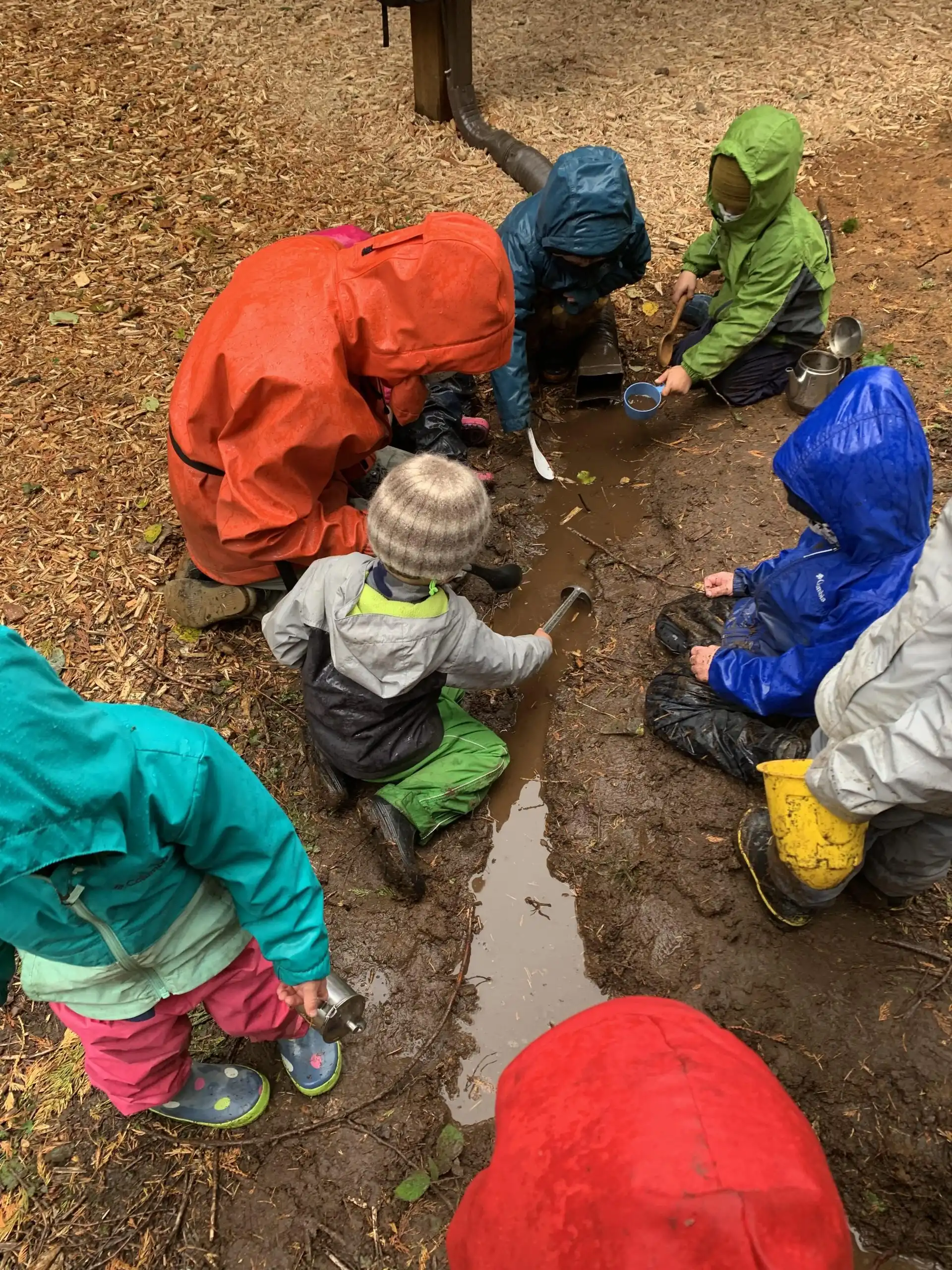 Information regarding registration for the 2024-2025 school year will be updated here in Winter 2024!
Please do not hesitate to reach out if you have any questions at admin@lichenearlylearning.org or (360) 386-5256!