We are full for the 2022-2023 school year! Read below for more information on our waitlist!
Registration for the 2022-2023 school year is currently full. Scroll down to the bottom of the page for more information and the link to register for our waitlist.*
*We have found that enrollment often fluctuates before the school year, and even sometimes throughout, so it never hurts to add yourself to the waitlist if you are interested!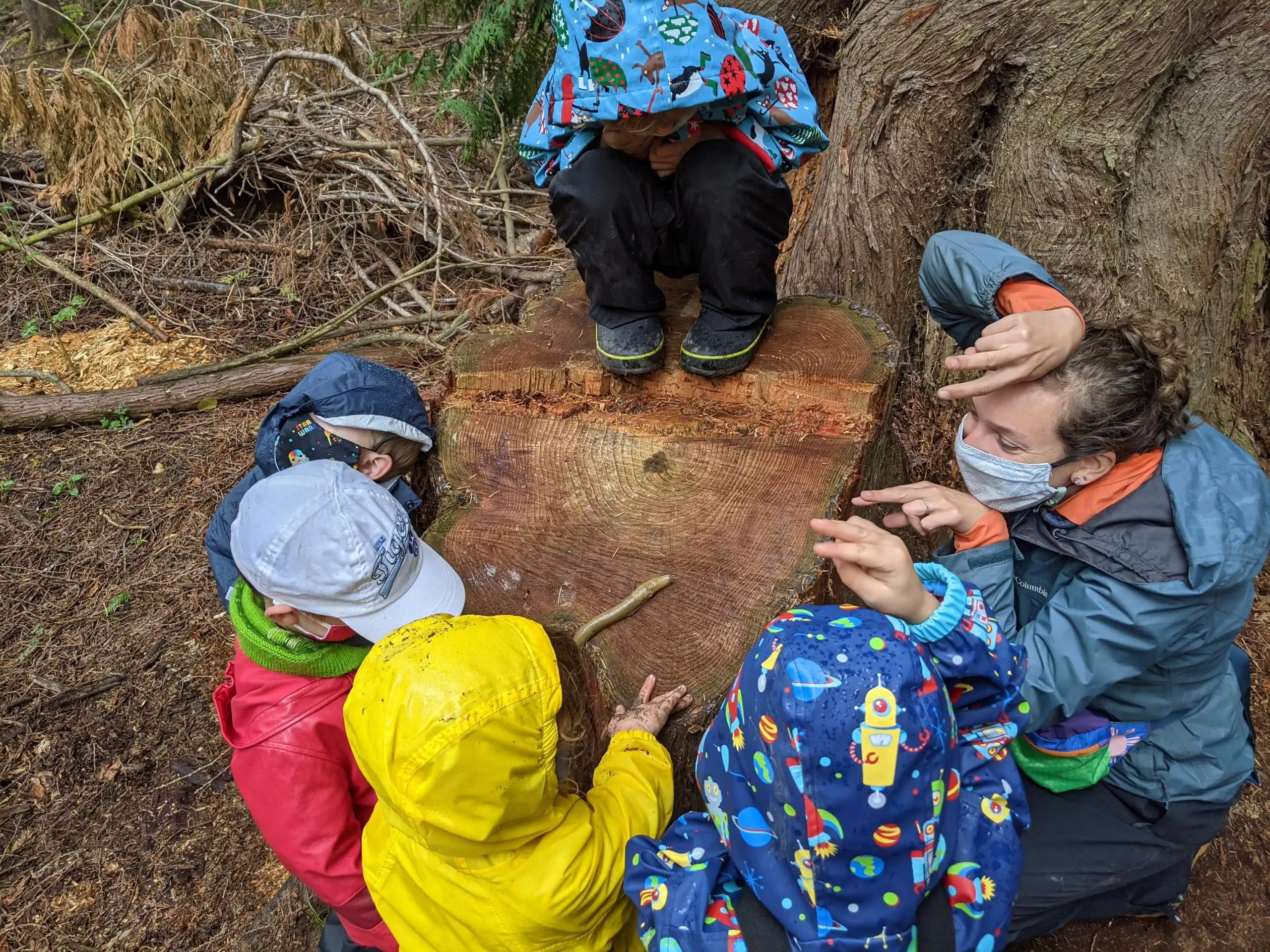 Tuition Rates for the 2022-2023 School Year
The 2022-2023 school year will be September 1st-June 30th (we generally follow Bellingham school district breaks & holidays). All classes will take place from 8:30 AM-1:30 PM and will have a student to teacher ratio of 4:1 (12 students and 3 teachers) or 4.5:1 (9 students and 2 teachers).
We are excited to offer a 5 hour program this year (replacing our 4 hour program). This will enable us to open our classroom to families that qualify for state tuition subsidies, and will better meet working families' needs for childcare. If 5 hour classes do not work for you and you would still like to enroll, you are more than welcome to pick up/drop off early based on your schedule needs!
Our monthly tuition rates listed below are higher this year to reflect this additional hour of care, but we were able to slightly decrease our hourly rate with this change. Tuition is used to cover insurance costs, classroom supplies, and paying teachers a living wage.
| | |
| --- | --- |
| Days | Total Monthly Cost |
| 2 days/week (Tue & Thu) | $372 |
| 3 days/week (Mon, Wed & Fri) | $558 |
| 5 days/week (Mon-Fri) | $930 |
The tuition rates listed are due on the first of each month. We do not charge any additional application, registration, or supply fees, however we do require a deposit of half your monthly tuition cost due when you enroll. This deposit is applied towards the last month's tuition
Note: If multiple siblings are enrolled, a 5% discount will be applied to each students' tuition.
As mentioned above, families will also be able to apply for state subsidies for our tuition. Basic requirements for state subsidies include making 60% or less than the state median income and being a single parent household or a dual parent household in which both parents work (or one parent works and another is in school). To learn more, click here. If you are interested in applying for the program, please let us know! We can send more resources and help you through the process.
If these tuition rates would be a financial burden for your family, and you do not qualify for subsidies, or are unsure if you qualify, please reach out to us at teachers@lichenearlylearning.org or (360) 386-5256. Reduced rates based on financial need will be discussed on a first come-first served, as needed basis.
Additional Costs & Required Gear
We acknowledge that providing gear for your child to be safe and comfortable outdoors year round can be a significant added cost. This gear includes rain pants, rain jacket, waterproof boots, warm layers, hats and gloves, etc. If finding or providing gear for your child is a barrier for your family to participate in our program, please reach out to us. We can provide more information/recommendations, and we will also have a limited amount of outdoor clothing that we can loan out on a first-come first-serve, as-needed basis.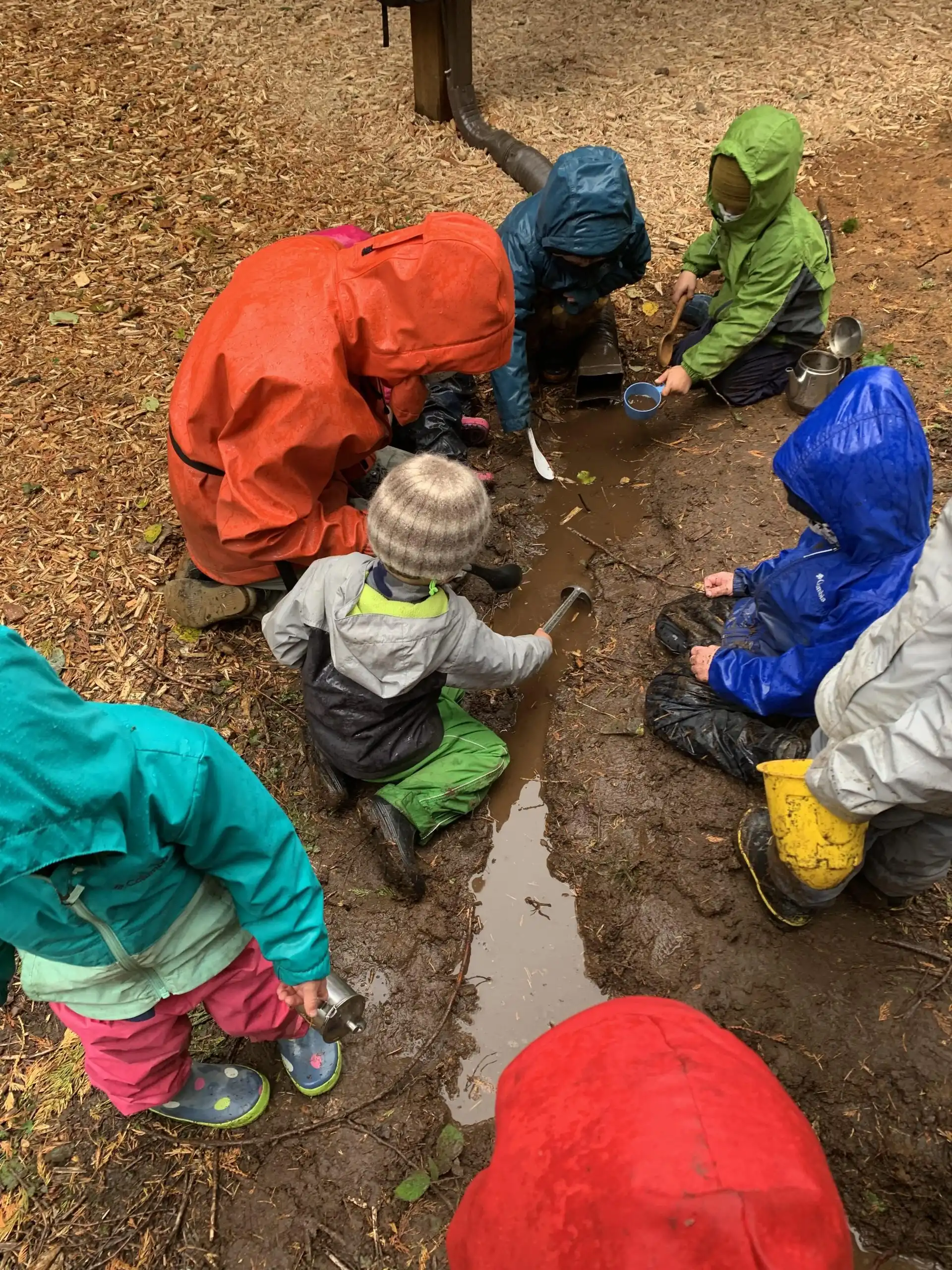 Link and Instructions for Registration
We will reach out to waitlisted families if and when spots become available (before or even during the school year).
When you click the link to register below, you will be asked to create a sign in for our Jumbula Registration site. You will select "Add to Waitlist" to be added to our waitlist for your desired class option/s. Keep in mind that you can add yourself to the waitlist for more than one class option (i.e. 2, 3, or 5 day/week classes).
You will then fill out our initial enrollment form, sign our risk wavier, and be directed to your "shopping cart." Once you see the "shopping cart" page, you do not need to do anything else! You do not need to make any payments at this time. You will not receive a confirmation email, but you will be in our system as soon as you see that page. Note: The shopping cart will also initially display your first month's tuition, but you will only pay your deposit when you finalize your registration if you are accepted off the waitlist for enrollment.
This is a new system for us, so please do not hesitate to reach out if you have any trouble at teachers@lichenearlylearning.org or (360) 386-5256!